2016 Volkswagen Passat: Built for Families. Built for You.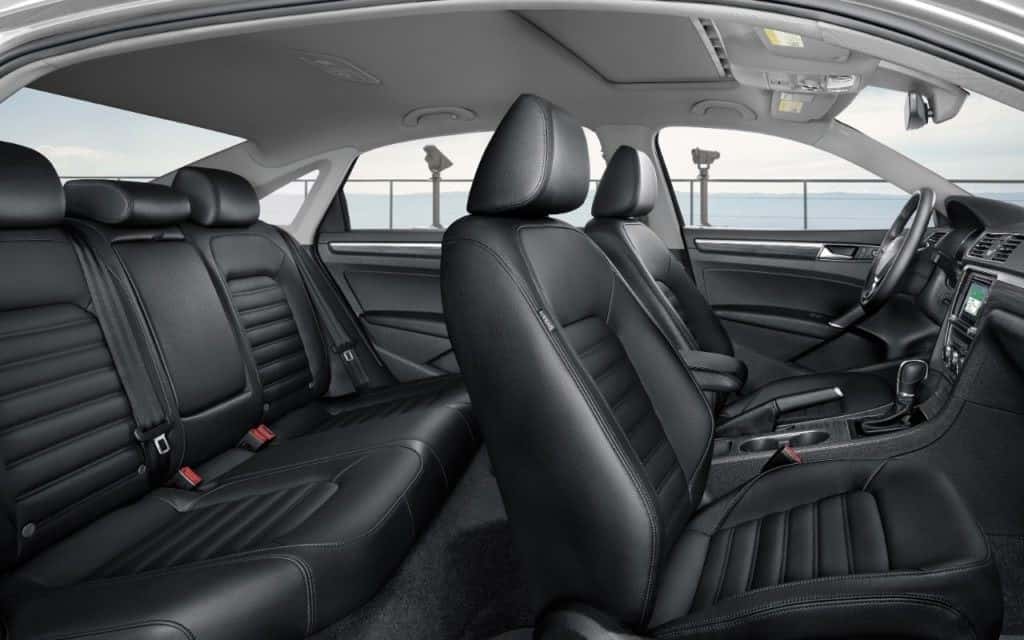 The Volkswagen name means safety and reliability, two qualities that are at the top of the list for any driver, but especially for parents. That's why we here at Stone Mountain Volkswagen are so excited about the 2016 VW Passat. The car highlights Volkswagen's trademark style, handling, and performance and tailors them for families on the go. It joins a list of other standout 2016 Volkswagen models.
For families that need to stretch their legs a bit on those long car rides, have no fear. The 2016 Passat boasts Best-in-Class rear legroom. And this is just part of Volkswagen's commitment to incorporate plenty of personal space throughout the car's sleek, purposefully designed interior. Parents, we know that keeping track of who needs to be where, when practice starts, and who's making what for dinner doesn't leave a lot of brain space for the little things. Like turning on the headlights. Volkswagen knows this too, which is why they've equipped the 2016 Passat with automatic headlights. And no-charge scheduled maintenance takes paying the maintenance bill off of your list of things to do.
But what about safety? Amenities are nice, but for a parent, nothing trumps a secure ride. Well have no fear. The Passat was selected as a 2014 IIHS Top Safety Pick. The 2016 Passat includes electronic stability control, an intelligent crash response system, and an advanced safety cage—all standard.
Between the Passat 1.8t, the Passat 1.8T Sport, and the Passat V6, along with a host of optional features, Volkswagen has made sure there's a 2016 Passat for every family. And remember, the Passat has always been a great car, so make sure to check out all of our VW Passat models, and be sure to bring your family into Stone Mountain Volkswagen, your Snellville VW dealer.