2019 Volkswagen Jetta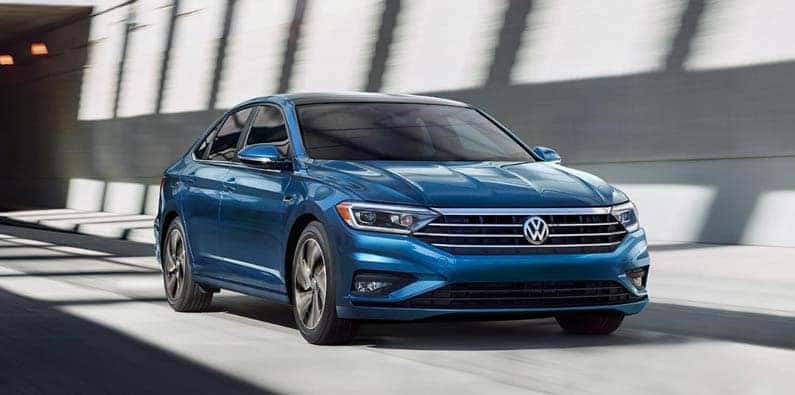 Given that the Volkswagen Jetta is the brand's most popular car in America, there's a lot riding on its upcoming 2019 version. Volkswagen has been struggling lately in the US compact sedan market. Harmed both by its diesel emissions scandal and the broader contraction of compact car sales, Volkswagen went from selling 177,360 Jetta's in 2011 to just 108,574 so far in 2017. But if early reports of the 2019 Jetta are accurate, the German automaker may yet turn this situation around. The new sedan comes with a number of sophisticated features to improve both luxury and efficiency. Drivers all over America are bound to take an interest in this vehicle, particularly its:
Redesigned Powertrain
While the new Jetta will sport the same 150 horsepower 1.4L turbo-charged I4 engine that the brand is known for, it will come with a new selection of transmissions. Drivers can choose between an automatic transmission with eight speeds and a manual gearbox with six. The brand is also working to make the powertrain more fuel efficient, thereby reducing both the amount of money drivers have to spend on gas and the environmental impact of the vehicle. Thus for the sake of both their wallets and the planet, drivers should take a keen interest in this car.
Advanced Safety Technology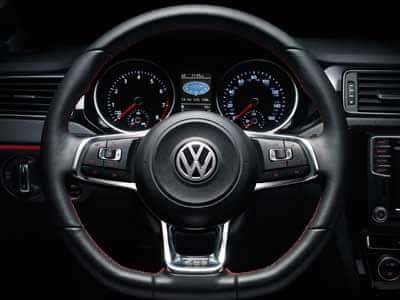 Besides making the 2019 Jetta a more sustainable car to drive, Volkswagen seeks to shore up safety. The sedan's new protective features include:
A standard post-collision braking system, which limits damage if you ever get into a crash
An optional blind spot monitoring system to reduce your risk of getting into a crash in the first place
Optional adaptive cruise control that ensures your vehicle is a safe distance from other cars on the road
An available rear parking assistance system so that you don't back into other cars
Combined with the vehicle's sturdy construction, these features have the potential to dramatically reduce driving risks. Drivers can thus take to the road in their Jetta confident that they and their families are fully safe.
Other Advanced Features
In addition to the redesigned powertrain and sophisticated safety steps, the 2019 Jetta will offer:
Standard LED lighting for both the exterior and front, increasing brightness while further reducing energy use
Cockpit enhancements designed to match the luxury and convenience of Volkswagen's 2018 Golf, one of its most popular cars in Europe
An available infotainment system that is compatible with both Android Auto and Apple CarPlay
An updated version of Volkswagen's signature MQB platform, providing all the benefits of other vehicles with improved style and flexibility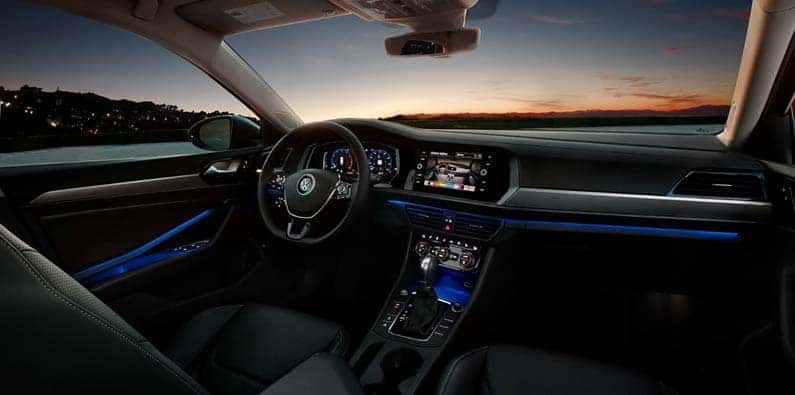 Even following the drop-off in sales after 2011, Volkswagen still sells the Jetta at a high volume. As a result, it can afford to incorporate all these features while still keeping the vehicle's cost low, confident that its profit margins will still be high enough to make the new Jetta viable. For more information, contact Stone Mountain Volkswagen today.