5 Reasons the VW Jetta is a Great Choice for Your Teen Driver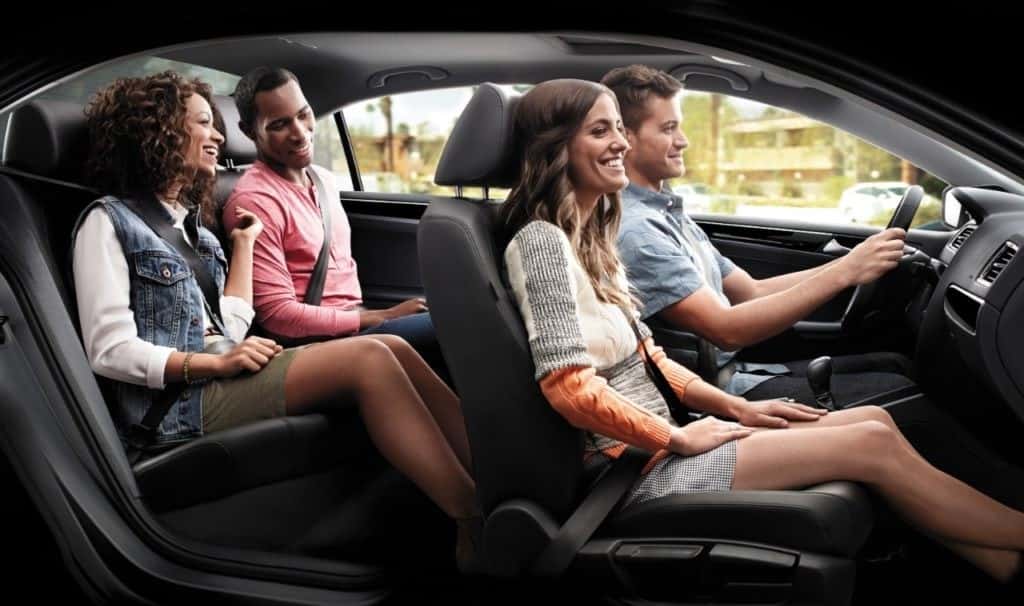 Teen drivers have a distinct set of needs that includes outstanding safety features, good gas mileage, and a reasonable price tag. Throw in smart entertainment features and helpful driver assistance systems, and you have a car that any parent would be happy to see in the driveway. The Volkswagen Jetta has long been lauded as a great choice for young drivers for many reasons.
A Low-Priced Pick
The Insurance Institute for Highway Safety (IIHS) compiled a list of the best used cars for teen drivers. Top among their considerations were safety and price. The mean purchase price for a teen's car is $9,800, and the median is $5,300. This means a reasonable price tag is more important than ever when you're looking for a reliable car that your teen can enjoy.
For affordability, the Volkswagen Jetta sedan and wagon both topped the list of midsize options. Coming in around $5,600 for model years 2009 and later, this is one of the lowest price points on the chart, bested only by the Volvo XC90 in the midsize SUV class.
Parents and teens in the market for a new Jetta may be able to cash in on extra deals and special savings. Recent graduates are eligible for the special College Graduate Program that covers the first month's payment for a lease or purchase. You can lease a new Jetta for as little as $169 a month using special deals, or purchase this reliable vehicle at a low 1.9 percent APR for the first 60 months.
Outstanding Safety Ratings
Safety is always a top concern for teen drivers. The 2009 Volkswagen Jetta was a top safety pick for that year. Both the sedan and 2009 Volkswagen Jetta SportWagen earned top IIHS ratings for moderate overlap front, side, roof strength, and head restraints and seats. The safety features in these vehicles include front and rear head curtain airbags, side airbags, a driver knee airbag, and front seat-mounted airbags. Electronic stability control is standard beginning with the 2009 model. Antilock brakes and daytime running lights offer additional safety perks.
The 2016 Volkswagen Jetta offers equally impressive ratings for those who are looking for a brand new vehicle. This car was a 2016 Top Safety Pick+. It earned the highest possible rating for small overlap front, moderate overlap front, side, roof strength, and head restraints and seats. The headlights earned an acceptable rating.
Convenient Technology Features
If you're trying to keep your teen away from the phone while driving, the 2016 Jetta has some features that may help. VW Car-Net offers App-Connect on select models, so you can sync your smartphone apps with the dash on the car. Messaging, music, and maps are all accessible on the car's touchscreen. With Google Voice, you can enjoy hands-free control. Listen to text messages and compose replies while keeping your eyes on the road. You can manage music and make phone calls with the voice-activated features as well, so you're always in complete control.
Powerful Driver Assistance
Sometimes teen drivers need all the help they can get. The 2016 Volkswagen Jetta provides a full suite of driver assistance features to help drivers stay safe on the road. The Front Assist feature has a Forward Collision Warning system that will alert the driver to a potential collision. Autonomous Emergency Braking will jump in to help stop the car when a collision is imminent.
The Blind Spot Monitor on the Jetta helps drivers stay on top of things they might otherwise miss. The Park Pilot can guide you into a space safely, and indicate how much room is available to navigate out of a tight spot. Rear Traffic Alert features keep an eye on approaching vehicles while you're backing up and include automatic braking when needed. Adaptive Cruise Control takes easy cruising to a new level by monitoring the speed of the car in front of you and maintaining the same distance, even when that vehicle speeds up or slows down.
Smooth Drive
The front-wheel drive Jetta is designed to offer a smooth experience in any model year. The 2016 Jetta features a turbocharged, 1.4-liter, four-cylinder engine. This provides 150 horsepower and 184 pound-feet of torque. A five-speed manual transmission is standard, with an optional six-speed automatic transmission.
Fuel economy has increased steadily with each new model. The 2014 Volkswagen Jetta offered a fuel economy of 24/34 miles per gallon. This got a tiny bump to 25/34 in the 2015 Jetta. The 2016 Jetta offers the best fuel economy yet, with 28/39 miles per gallon. This is a particularly notable perk for a teen with limited gas funds.
Take the Volkswagen Jetta out for a spin at Stone Mountain Volkswagen in Snellville, GA and see for yourself why this is a top pick for teens.