Volkswagen Debuts Tiguan GTE Active Concept Hybrid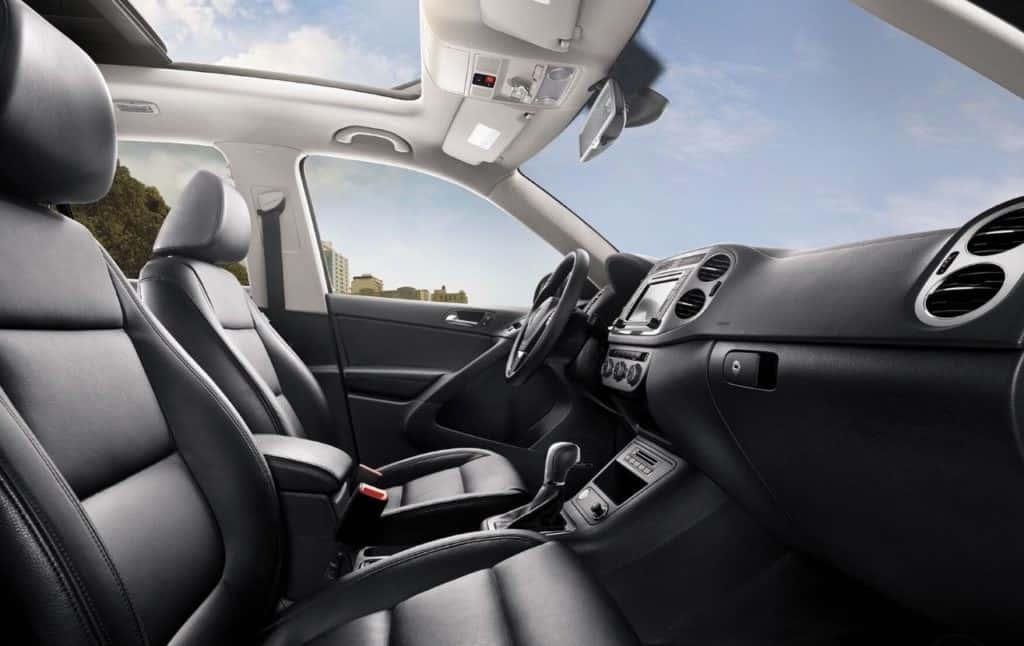 Volkswagen has chosen the North American International Auto Show to debut the new Tiguan GTE Active Concept, an extreme off-road version of the upcoming 2017 Tiguan, complete with plug-in hybrid drivetrain.
The concept's plug-in hybrid system utilizes a gasoline engine in conjunction with two electric motors. The turbocharged direct-injection TSI® gasoline engine kicks out 148 horsepower and 184 pound-feet of torque. The electric motors provide 54 horsepower at the front wheel, and 114 horsepower at the rear. A truly versatile automobile, the Tiguan GTE Active Concept can be driven by all four wheels, just by the front wheels, or just by the rear. Curious? Here's how it works: If the battery's charged, the car is propelled solely by the rear wheels, powered by the electric motor. Once triggered—automatically by the driving situation or manually by the driver—the front electric motor engages, transforming the car into a zero-emissions all-wheel-drive vehicle. When the charge in the rear wheels runs low, the TSI engine kicks in, and the front electric motor works as a generator for the rear electric motor. Six driving programs—On-Road, Off-Road, Sport, Snow, Charge, and Battery Hold—ensure drivers get exactly the ride they're looking for.
Volkswagen was eager to show off just how tough their new concept vehicle is, delivering a car that's ready for action. By raising the car nearly two inches higher than the normal Tiguan, they were able to improve ground clearance and approach/departure angles. Skid plates, tow hooks, and a heavy-duty roof rack drive home the point that this is a vehicle that's ready for anything. And features like Front Assist with Autonomous Emergency Braking and pedestrian monitoring, an active hood for pedestrian protection, Lane Assist, and Automatic Post-Collision Braking System ensure safety was just as important as performance in the design of this concept car.
As Volkswagen dealers, we've always got our eye on what's coming next. But if you're looking for a car today have no fear: there are a ton of great Volkswagen vehicles waiting for you at Stone Mountain Volkswagen, serving Lawrenceville.