Volkswagen Sets Its Sites on a New Microbus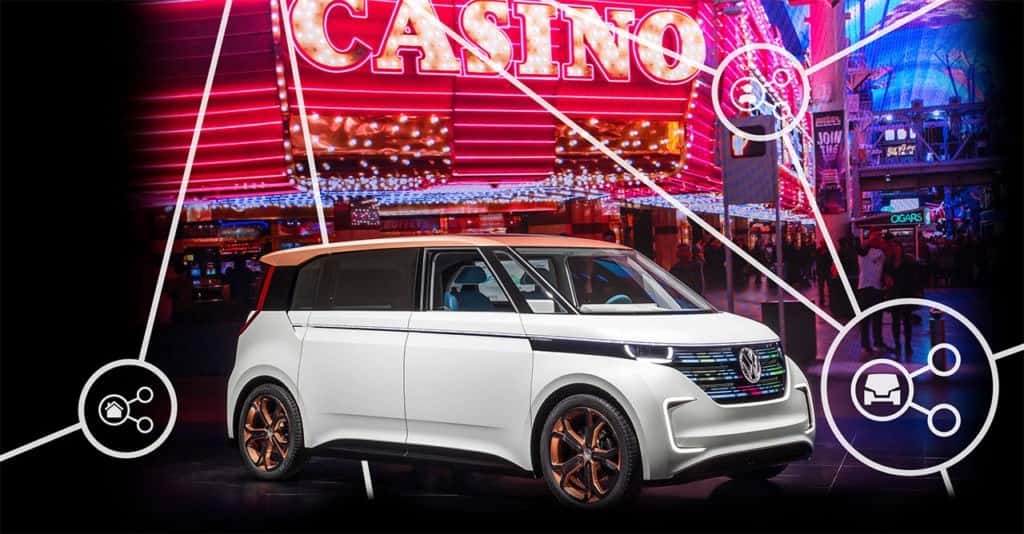 It's hard to argue with the popularity of the Volkswagen Bus. The Microbus has gone on to become an emblem of the 60s and one of the most beloved vehicles of all time. For decades, drivers have been clamoring for Volkswagen to bring back the legendary automobile in some form. It looks like drivers are going to get their wish, though that wish may materialize in a way no one could have predicted back in the 60s.
At CES in Las Vegas last week, Volkswagen debuted their new Budd-e concept, a brand new take on the microbus that looks like the original 60s icon somehow merged with a futuristic rocket ship. What's with the far out design, you ask? Did you notice that "e" in the concept car's name? That stands for "electric." Yup, Volkswagen's brought back the bus alright—as a zero-emissions vehicle powered by an electric engine. The concept car is the first vehicle to be designed on Volkswagen's new Modular Electric Platform. The company has ambitious plans for the new platform, aiming to have it rival gas-powered capabilities before the decade is out. The platform will reportedly take about 30 minutes to reach an 80 percent charge.
With the flat 101 kWh battery integrated into the floor of the Budd-e, Volkswagen had some serious room to play with in the car's interior. So what did they do with it? Well, they threw in a wraparound couch of course! We're glad to see that the fun of the microbus has made its way into this new design.
While the Budd-e is still just a concept car for now, we hope to have it in our VW dealership one day. For now, you can head in to Stone Mountain Volkswagen and check out our full selection of great Volkswagen vehicles, like the equally fun 2016 VW Beetle and VW Beetle Convertible.